YOUR NEW FAVORITE DAILY JEWELRY
A dainty 14k gold-filled or 925 sterling silver chain that we weld together on you, creating a clasp-less bracelet, necklace, anklet, or body chain. A quick process, and a fun experience you will not forget.
Bring a friend, a significant other or family to get matching jewelry, or surprise someone with a special gift that will last a lifetime and won't get lost.
We offer a selection of 14k gold-filled and 925 sterling-silver chains to choose from. We also offer charms in 14k gold-filled and 925 sterling-silver if you want to add a little pop.
We can take up to 4 people (friends, family, bf/gf, etc) per appointment. We come to you, making it easy and seamless. You can host us at your party or location.
For special events or parties bigger than 8 please email us at bookings@purlynude.com with the details.
There is no limit to how many pieces you can get per appointment, so wild out, stack them, and have fun!
Please arrive on time – Clients who are more than 15 mins late are subject to cancellation of the appointment at our discretion.
Charms are priced per piece, and begin at $10 and up. We offer 14k gold-filled, 925 sterling-silver and some with gems.
The Process
Book your appointment online to save your spot.
We can take up to 4 people per appointment. We can come to you, you can host a party, or find us at one of our pop-us locations.
Pick your chains and charms from the wide variety we offer.
Relax and let our best talents get you pampered and welded.
Inspection of the chain, weld and sizing to ensure everything is as desired to sign off on the final inspection.
Pay and enjoy your new pieces. It's that simple and fun!
Pricing
14k Gold Filled
Starting Price Per Item
Bracelets starting at $80
Necklaces starting at $110
Anklets starting at $90
Rings starting at $45
Charms $15
925 Sterling Silver
Starting Price Per Item
Bracelets starting at $70
Necklaces starting at $100
Anklets starting at $80
Rings starting at $35
Charms $10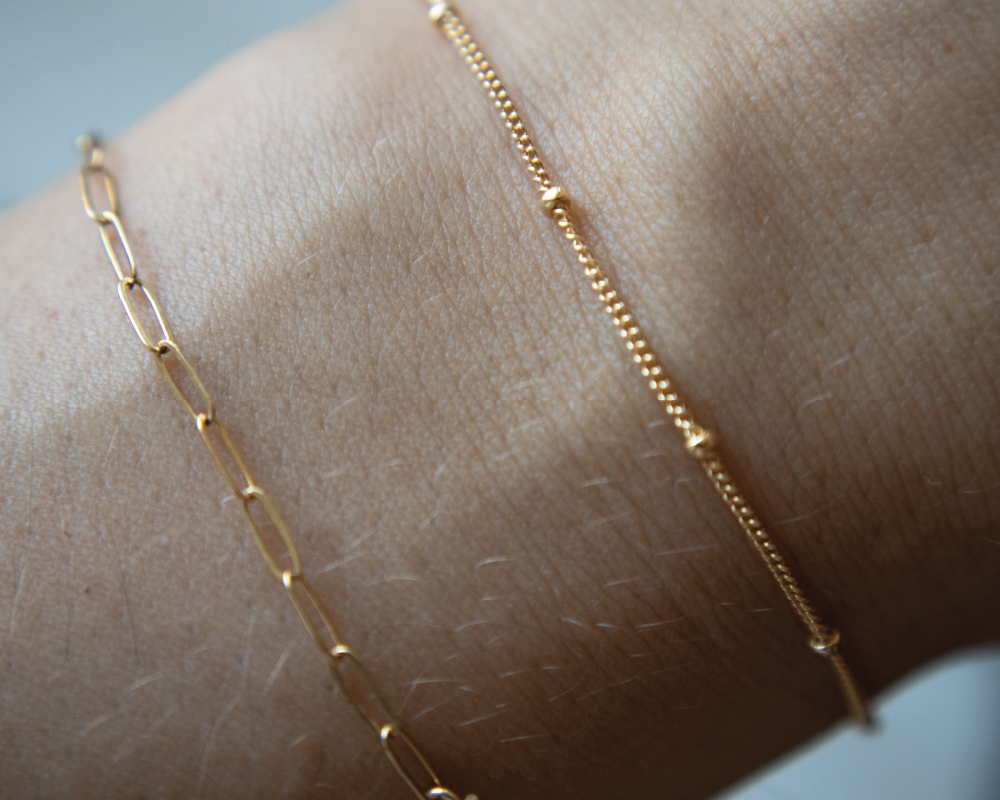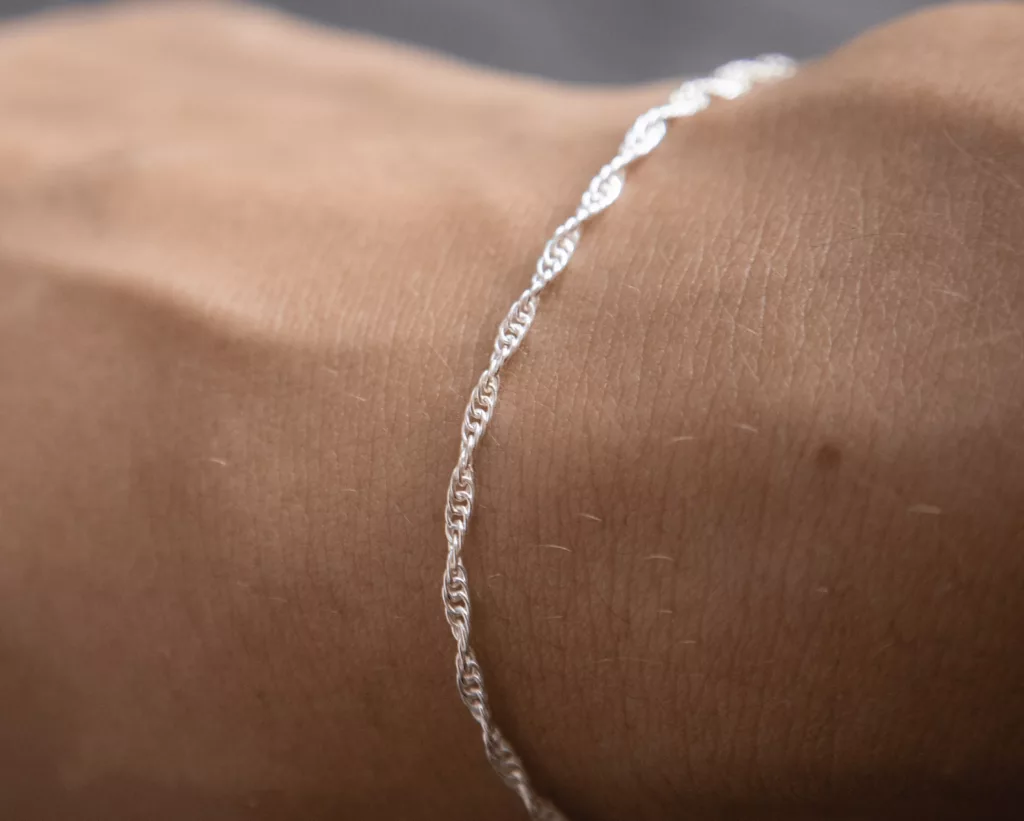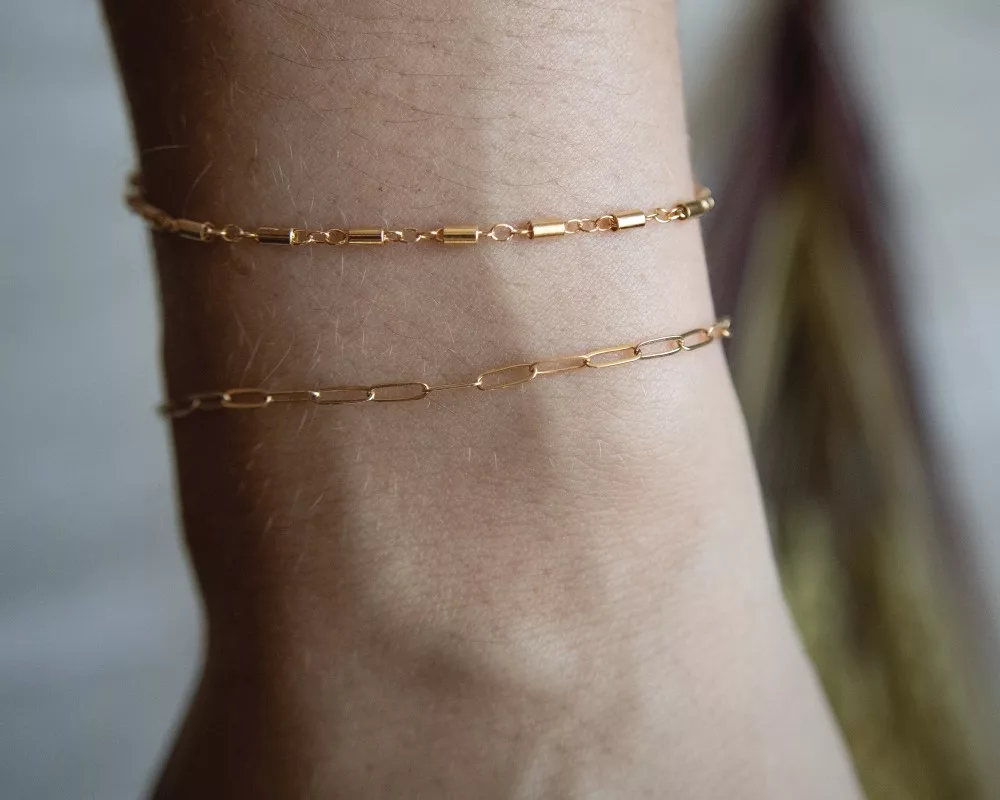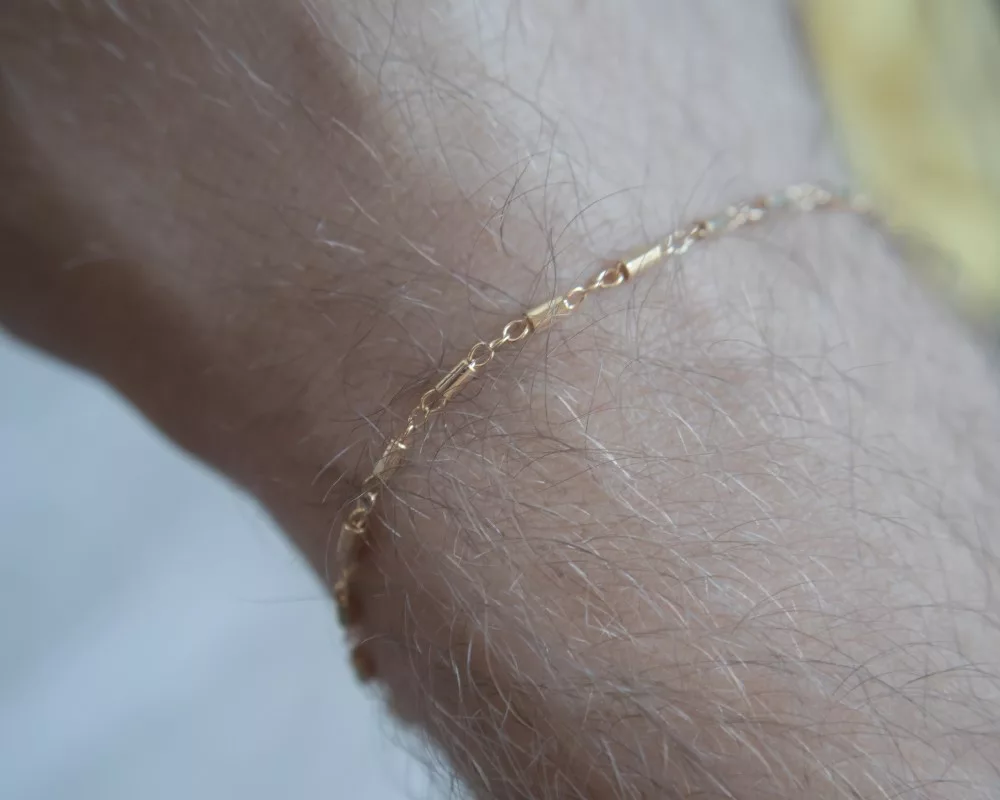 What is "permanent jewelry"?
A customized chain welded on your wrist or ankle, or neck using an easy, painless experience. Because the bracelet is welded on, it does not have a clasp and therefore will "permanently" stay on (until you decide to remove it). No clasp also means no strings or clothes getting stuck to your jewelry and no ripped sweaters or clothes. Plus; the clasp is the weakest point in any jewelry, problem fixed!
What options do you have?
We currently offer 14k yellow gold-filled and 925 sterling-silver chains, and a few 14k yellow gold chains. Chain selections are subject to change and availability. We usually have 15-20 chains different chains available to ensure that you find everything you want!
Pricing?
The chains are priced by the inch, prices range between $12-$25 per inch (average wrist size is about 6.5″-7″, average ankle size 7.5″-10″, and average necklace size 12.5″-24″). 
There are no appointments available!
If you don't see any available appointments on the calendar, it means they are booked. BUT if we have any cancelations they will be posted on our Instagram (Purlynudejewelry) story for our followers to see.
How do I get it cleaned?
We offer cleaning service for your jewelry. By buying from us, you get FREE cleaning 2 times a year, every year, FOREVER, on jewelry bought from us only with a receipt to proof it was bought from us.
How do I take it off?
Simple; if you want to take off your permanent jewelry then email us at support@purlynude.com to book an appointment and we will take care of you. There is no need to schedule a new appointment, unless you would like to switch it with a new one at the same time.
For DIY (do it yourself) you can just cut the jump hoop or the welded spot at home with pliers. make sure to cut the welded area if you would like it welded back later on, which we will happily do. Do Not Forget, we will weld it for you for FREE whenever you are ready for it again, with a receipt that it was bought from us.
What do I do if my bracelet breaks?
Even though they are durable, and hardy – gold, gold-filled, and 925 sterling silver do have limits just like every metal – BUT if your piece breaks, then keep the piece and contact us at support@purlynude.com to schedule a repair, we will weld your jewelry for FREE, FOREVER, with a receipt to show it was bought from us. There is no need to schedule a new appointment, unless you would like to stack a new chain at the same time.
Can you wear permanent jewelry through airport security?
Yes! TSA does not ask you to remove fine jewelry when going through security.
Can my kid get one?
We are happy to do so, kids aged 10 and over, with parental consent and signature.
Will you fix a permanent chain from another vendor that broke?
Of course but you will have to buy one from us first – Stack them up!